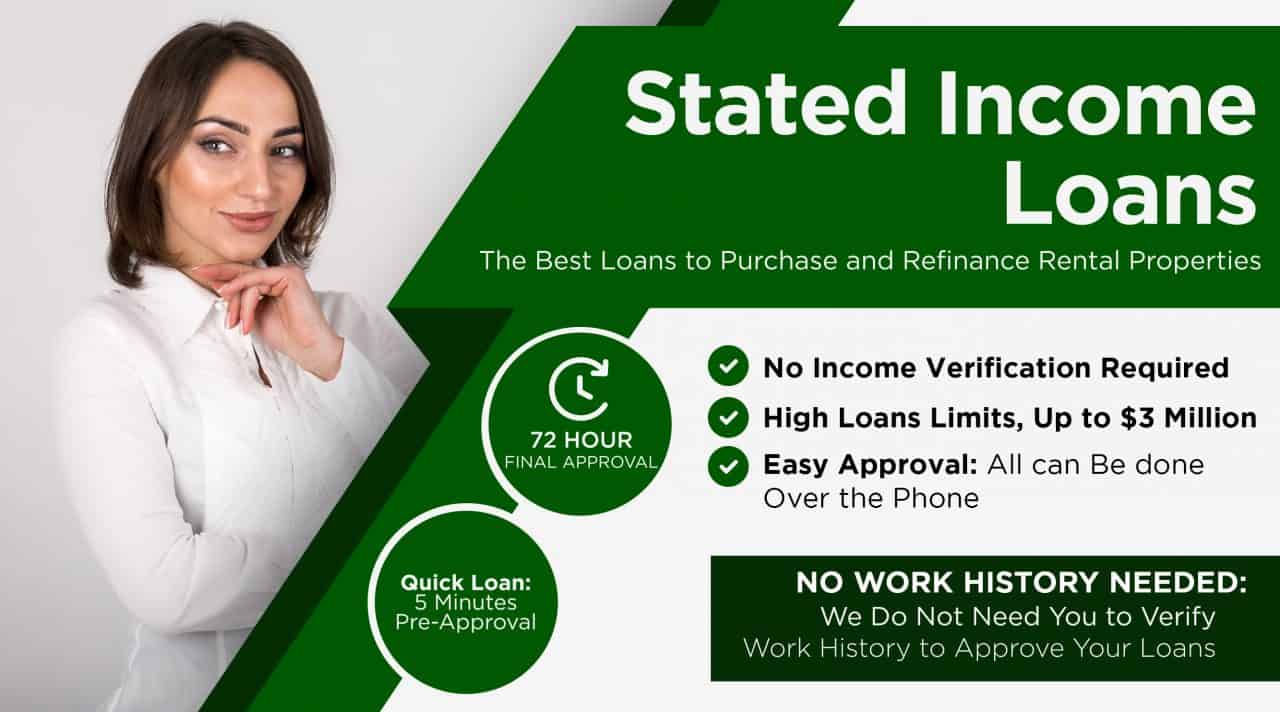 In simple terms, asset based lending is a kind of loan which is secured by an asset or property. In the event that the borrower fails to repay the loan, the asset is sold by the lender.
Who Can Qualify for Asset Based Lending Program?
Any borrower can apply for the Asset based lending program, but typically it is used by borrowers who are self employed and cannot show proof of steady and consistent income, or sufficient income on their tax returns to qualify for a conventional loan.
Call Now For Fast Approval:

(866) 690-7463
Is There any Borrower Benefit of Asset Based Lending?
Asset-based lending is beneficial to borrowers compared to other non-secured loans. Assets based loans generally have a lower interest rate compared to unsecured loans. The interest rates for asset-based loans are only about 7% to 9%. Once assets are verified, borrowers are not required to wait long for funding; which generally occurs within 30 days of the application.
Is an Asset Based Loan the Same as a No Doc Loan?
No docs loan are different than asset based loans when it comes to providing documentation of income to lenders. Borrowers don't have to verify their record of employee's income, income tax returns or any other records with the lender with a no doc loan.
No doc loans are the same as stated income loans, where the records of the borrower are not required to be verified. However, asset based loans are not the same as no docs loans or stated income loans. Asset based loans require verification of assets, and usually bank statements as well.
Call Now For Fast Approval:

(866) 690-7463
Why Do Clients Prefer Asset Based Loans as Compared to Other Loan Programs?
Asset based loans can be approved with a low credit score (FICO) of only 600, and the down payment is comparatively low. Gift funds up to 10% can be borrowed from the seller or from the member of a family as a part of down payment. Asset based loans generally take less time to process as it is not delayed by any detailed verification of tax returns. After 3 years or less, there is no pre-pay penalty for refinancing into another loan program. Asset based loans are also available for non-owner occupied investor properties. Loans are available up to $2 million without any verification of income, tax returns or any other employer records.
What Type of Clients Is Specifically Suited for Your Asset Based Lending Program?
QKMortgage.com offers asset based lending for real estate. QKMortgage.com offers loans suited for borrowers who want to invest in real estate; looking for refinancing options or purchase loans.
What Are the Criteria for Borrowers Who Want to Apply for Asset Based Loans?
The borrower should have 30% down payment or 30% equity in the property refinanced, with a credit (FICO) score of 600 or better. The minimum loan amount is $125,000 and the maximum is $2-5 million depending on the assets. Applying for our program of asset-based loans for real estate is quick and easy. Pre-approvals are given on the first call.
If you are looking for a loan but cannot get past the requirements for proof of income or income tax returns, this is the right program for you. The QKMortgage.com asset based lending for real estate allows investors and self-employed income earners to borrow up to $2 million and get the loan funded quickly and easily!