Call Now For Fast Approval:

(866) 690-7463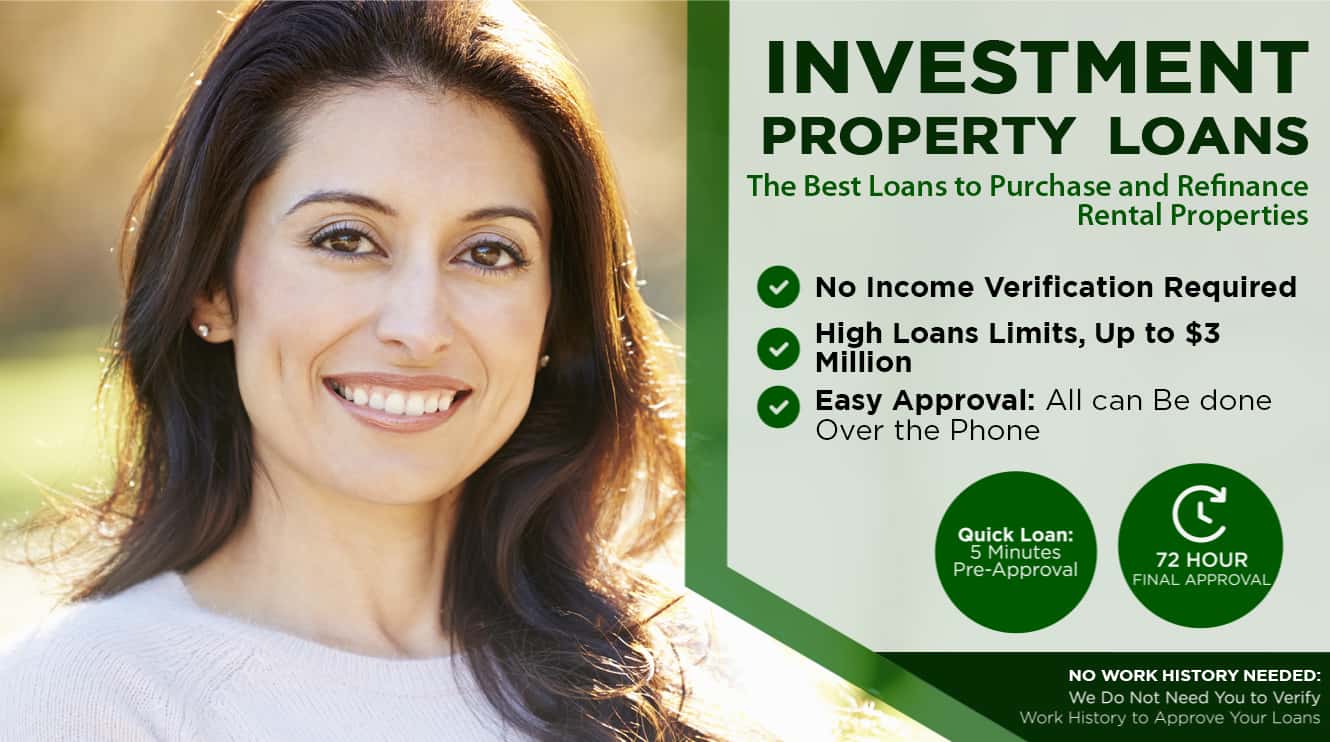 At QKMortgage.com, we make it easy for self employed borrowers to qualify for stated income mortgage loan for self employed who are looking to refinance or purchase an investment property. We accept self-employment applications for home loans. Compare to other self employed mortgage lenders, our lending process are more friendly to freelancers, contract workers, stock traders, part-time business owners and many self employed borrowers. If you are seeking for a self employed mortgage lender that approve self employment mortgage, then you have come to the right place. We approve self employed loans without the need of tax documents and W2.
Trusted Self Employed Mortgage Lenders

Self-employed borrowers can now apply for stated income loan to purchase or refinance an investment property with us. Self employed individuals do not need to submit income documents or verify income for pre-approval.
The Self employed mortgage loan is an ideal loan product for borrowers who want to apply without the hassle of income verification with tax returns and bank statements. Stated income home loans typically only require a declared amount of income on the application form and do not require income verification.
How to Get Pre-Approved for Self Employed Loans
It's very simple and hassle free to qualify for stated income mortgage loans for self employed business owners. All that is required for self employment mortgage approval is to afford 30% down payment, or 30% equity for refinance and the purchase or refinance property should be non owner occupied [with some exceptions].
Call Now For Fast Approval:

(866) 690-7463
At QKMortgage.com, our agents specialize in self employment mortgage. We tailor the loan process to get you approve within 24 hour and loan up to 3 millions. Our loan agents will do the mortgage shopping and to get you the best rate for you. This saves time and money. We offer personal service that a retail broker cannot match. With the help of our loan agents, you will get the best stated mortgage income loan available in the today market with a loan limit of up to 3 million.
What to Avoid When Applying for a Self Employed Mortgage Loan:
Don't overstate or understate your income. Exaggerating income on your application form is a terrible idea. Be sure that you state your income accurately. Being honest with our self employed mortgage lenders applications will give you a more accurate rate and maximum loan amount. When applying, it is not a question of what you report to the IRS, it is a question of what your cash flow looks like, and whether you can afford your loan payments.
Don't apply with multiple agents. At QKMortgage.com, we go above and beyond the other agents to find you the right loan with the right terms. We take the extra steps, even if it takes longer to get your loan approved. We offer the quickest pre-approvals and the quickest funding. When you work with QKmortgage.com, there is no need to apply with multiple agents. If we can't qualify you, it's because the only other option is hard money.
Don't waste time shopping for better rates. We take the time to find the best rate and lock rates for our clients. We will shops around the market extensively to get you the best terms and lowest rate on the market. We make sure all costs, penalties, interest rates and the qualifying processes entailed in funding the mortgage is best and right for you.
Do not take "no" for an answer: Even if you think you can't qualify for a mortgage loan or other lenders have rejected your application, QKMortgage.com can help you. Years ago, the economic downfall caused self employed mortgage lenders to stop lending money to self employed business owners. Now, with the help of QKMortgage.com, you will be able to qualify for an ideal loan that is suitable for your purchase or refinance.
Call Now For Fast Approval:

(866) 690-7463