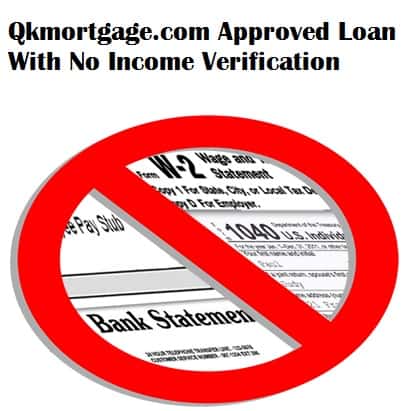 We help Self-employed and retired borrowers who do not have stable income to purchase or refinance with the stated mortgage loans program. With this loan program, individuals can now refinance or buy a house up to two million dollars without the need of income verification.
March 15, 2016. Los Angeles, California– QKMortgage.com now offers a stated income mortgage program to borrowers who want to refinance or purchase a home without going through the process of providing income documents. These stated income home loans have been structured for borrowers with savings and income that do not want to undergo the underwriting process of verifying and submitting tax returns.
Stated Mortgage Loans Open Up New Opportunities for Rental Property Investors
It became very difficult to qualify for a mortgage after 2008, and people most affected by the changes were those without stable or steady income. Recently, there have been rapid changes in the lending market, with stated mortgage loans becoming available in 2015. It is now possible for self employed and retired borrowers to purchase or refinance when they have enough savings to make a down payment or who enough equity to qualify for a loan up to 70% of the fair market value for a refinance.
The availability of the stated income home loans program is a significant development for borrowers in 2015. Stated loans have made it possible for an increasing number of individuals not eligible for conventional loans to qualify. Now, borrowers with low credit, unstable income sources or those with reduced self-employed income showing on their taxes can qualify for a refinance or purchase with a mortgage loan that does not require income verification. The no income verification mortgage program has given many self-employed borrower a new opportunity to purchase or refinance a home. Approval for a stated mortgage loan is based on equity or cash reserves and the ability to finance the monthly payment.
Stated Income Loan Requirements
The stated income loan program opens up opportunities for borrowers with 1099 income and low credit scores. Requirement for approval for the stated income loan program is 30% down payment or 30% equity, credit score of 600+, and the purchase property or refinance property must be non-owner occupied; the owner cannot live in the property.
No Need to Furnish Tax Returns
There are no underwriting requirements tax returns for stated income home loans.
IRS Documents Are Not Taken Into Consideration
Upon applying for stated mortgage loans, there are no considerations of the documents the Internal Revenue Service has on record as they are unimportant in deciding whether a loan is approved or not.
Proof of Employment Is Not Required
Applicants will not be asked to provide any proof of employment upon applying for a stated income mortgage loan.
The market change in 2015 has opened up new opportunities for investors as stated income loans became available to borrowers. For immediate approval and qualification contact our stated income mortgage lenders directly at (866) 690-7463.
This article is also published on:
http://pr.co/
http://www.sbwire.com/
http://www.myprgenie.com/

http://www.briefingwire.com
http://www.datsyn.com/index.php