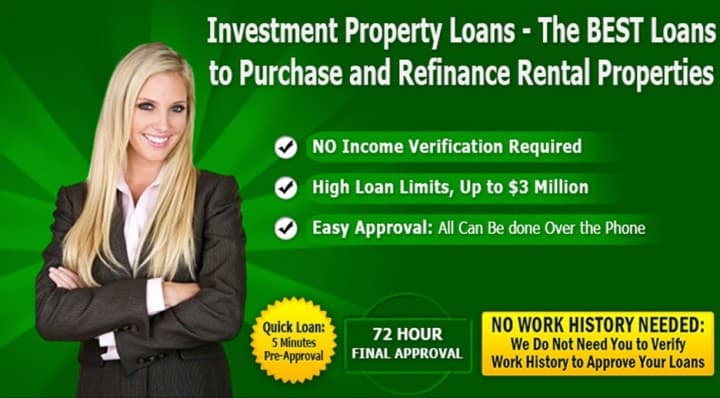 We approve investment property loan for investors who wish to buy rental property for extra income. We do not require income verification upon approval. Call today for your quick lending need (866) 690-7463!
Millions of Americans dream about owning an investment property to build wealth and equity. With the right lending partner, it isn't as difficult as it seems. In fact, the right investment property loan can open the door to your dream of extra income. Consider how that income can benefit you and your family. You can save for retirement, education, vacations, primary home improvements—the list is endless!
You may be asking yourself, "How can I be an investor?" The thought may be daunting, but don't let it scare you away. A lot of first-time investors have questions, but a good real estate or mortgage professional can help you find answers. They can easily lead you through the investment properties loans process and get you on your way to financial freedom and stability.
It is relatively easy for one to qualify for an investment loans for rental property.  Here are the requirements to obtain a loan:
A 30% down payment for the purchase of the investment property. If, for example, your investment property is being purchased at $150,000, then you'll need a $45,000 down payment.
A minimum credit score of 600, which will be an indicator of your creditworthiness.
Loan size may range between $125,000 and $3 million.
The stated income loan is available for investment properties only. The property may not be owner-occupied or a vacation/2nd home.
Once you have the above, you are well on your way to investment property ownership. The next thing you need is to know who to go to for the search and purchase of your home. Here is where a good lender can walk you through the entire process. They will help you to fill out all the paperwork, get your finances in order and even refer you to a real estate agent if needed.
When you finish the loan process, you will be able to use that investment property as a valuable way of building your financial future. For more information, contact us for trusted lending to help you with your investment need.