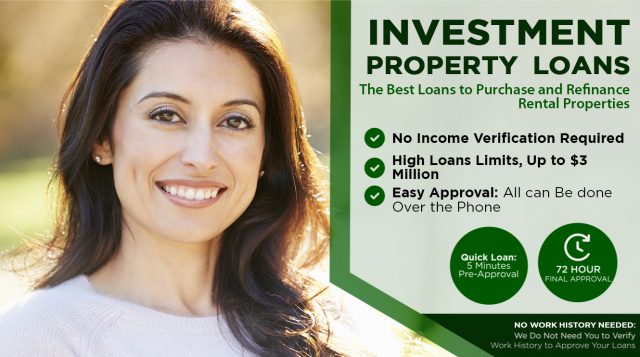 Investment property loans in Texas are now available to purchase for finance rental property with 1-4 units. These loans can be obtained with little to no proof of personal income and are usually approved using a copy of the lease agreement for the subject property showing enough rent is being collected to offset the monthly payment.
The good news is that recent changes in the industry and a general demand for better financing options have brought the cost of financing rental properties dramatically lower. Rental property loans have, in the past, been a more expensive alternative to full doc or owner-occupied loan programs. No more high fees, short terms, and interest rates that sometimes range in the 7-8 percent range on your investment property.
The expansion of IQM financing, bank statement verification loans, and stated loan programs have driven costs to an all-time low. Borrowers now have the ability to finance their rental homes with good financing products. Current rates in the 4-5 percent range are quite common and at times borrowers are eligible to buy down rates for further savings.
Down Payments required on investment property loans range from 20-25 percent and many times we can get gift funds from a family member or your rental properties equity to cover the down payment. Down payment minimums are usually dictated largely by your credit rating.
Although we can qualify borrowers with a credit rating as low as 580 in the state of Texas, you may require a larger amount down to offset the risk to the lender. The lower the score, the higher the down payment required.
If you are purchasing an investment property for the first time, adding another one to your portfolio or refinancing an investment home in Texas, then you owe it to yourself to get the most information that you can from a reliable source. We work with numerous investors and our extensive experience can offer real solutions for your rental property financing situation in Texas. Whatever your financing needs, chances are we have a loan for you.
To find out if you qualify for investment property loans in Texas, call us today to speak with one of our loan officers. Qualifying for investment property loans has never been easier than it is today. Call us now at (866) 690-7463.