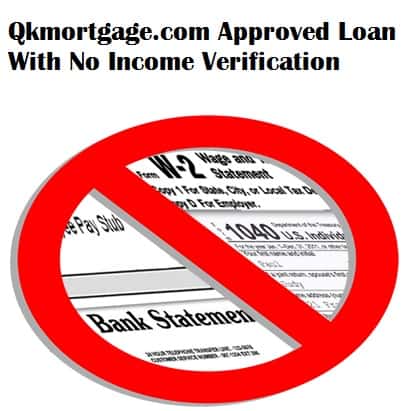 California, September 22, 2015 — After the great recession of 2008, many self employed borrowers have been struggling to qualify for residential mortgage loans. Now, QKMortgage.com offers a mortgage for self employed borrowers based on stated income. With the QKMortgage.com stated loan, there is no need to provide tax returns or a proven history of stable income. Now, QKMortgage.com is making it quick and easy to qualify for a stated mortgage loan for business owners and self-employed borrowers.
QKMortgage.com offers very quick pre-approval for self employed mortgage loans, including easy and quick approval. With the QKMortgage.com stated loan, pre-approval is possible on the first call, and fully underwritten approvals are usually as fast as 72 hours. Underwriting is based on cash flow, as opposed to tax returns, and higher loan limits are available, compared to conventional loans.
Self Employed Mortgage Requirements
There are 3 requirements for a self employed mortgage program with QKMortgage.com:
30% down payment for a purchase* or 30% equity for a refinance.
The minimum FICO score that is acceptable is a 600 credit score or higher.
The homes cannot be occupied by the owner in the majority of stated loans.
For borrowers who only have 20 percent save for a purchase*, an additional 10 percent of the down payment may be gifted from friends or family members. Stated income loans must be a minimum of $125,000 and the loans are typically only given to those who are using the homes for investment purposes.
With QKMortgage.com the application process is incredibly simple. As long as the 3 requirements are met, there is no need to provide tax returns or income history. Borrowers are not required to provide tax return documents or income verification. The loan application is approved based on the income that borrowers are claiming and fulfilling the 3 requirements stated above.
With QKMortgage.com, qualifying for a home mortgage loan has never been any easier than it is today.
QKMortgage.com agents help borrowers to get approved and closed at a rapid rate, hassle free, with no income verification loans. Real estate investment for the self employed in no longer as challenging as it has been for applicants in the past and there are a still very competitive rates and terms for these loans.
This article is also published on:
http://pr.co/
http://www.SBwire.com/
http://www.myprgenie.com/
http://www.briefingwire.com/