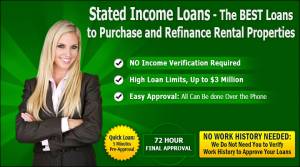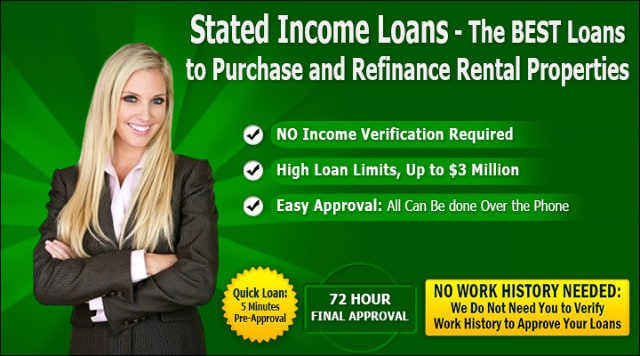 California, September 22, 2015 — QKMortgage.com is a lending company that presents a viable opportunity for borrowers who prefer to streamline the traditional underwriting process and reduce the income paperwork required by traditional lenders. Approval of stated loans is based on what the borrower declares as annual income. QKMortgage.com is committed to providing loan programs for no income verification loans applicants such as self employed borrowers with strong cash flow and low reported income on tax returns.
QKMortgage.com's loan program is ideal for self employed business owners who are interested with purchasing investment properties or refinancing for cash out with low interest rates. Under the QKMortgage.com stated income loan, a borrower can request up to three million dollars with a minimum FICO of 600 and 30% reserves or equity.
QKMortgage.com offers quick approval for stated loan applications, without the traditional scrutiny of an applicant's tax returns. This makes it quick and simple to qualify for a mortgage for self employed individuals. The stated loan program makes it easy to get a pre-approval of self employed mortgage loans; QKMortgage.com agents usually offer pre-approvals on the first call with fully underwritten approvals within 72 hours.
Requirements for Self Employed Mortgage Loan Application
Purchase: Down payment of 30% – Before the final approval of the loan, QKMortgage.com requires the applicant to have a 30% down payment for the property; 10% of which can be acquired through gift funds from another person.
Refinance: Equity of 30% if the mortgage is for refinancing –com will approve of loans for refinancing up to 70% of the value of the property; 30% of the total value of the property must be available equity [subject to a professional valuation].
FICO score of 600 or higher – The applicant's FICO score must be 600 or greater to qualify for an approval from QKMortgage.com. Most other traditional lending companies require a higher FICO score.
Loan amount of $125,000 up to $3,000,000 –com offers loans for self employed applicants ranging from a minimum of $125,000 up to $3,000,000 maximum.
Property to be mortgaged for must not be for the occupancy of the applicant –Stated income loans are for investment purposes and not intended for the primary residence.
Starting the Loan Application Process for Self Employed Mortgage Loan
QKMortgage.com offers hassle-free and convenient approval of a mortgage for self employed applicants. At the time of an applicant's first call, a quick valuation of the subject property will confirm loan availability. Often within a 72-hour lock in period, the applicant is notified of the fully underwritten approval. Call the company's mortgage loan agents; live agents are available to answer inquiries at (866) 690-7463.
This article is also published on:
http://pr.co/
http://www.sbwire.com/
http://www.myprgenie.com/

http://www.briefingwire.com