Stated income loans are home loan for borrowers who do not have qualify income on their income tax. Borrowers can now loan up to 2 millions to purchase or refinance a home.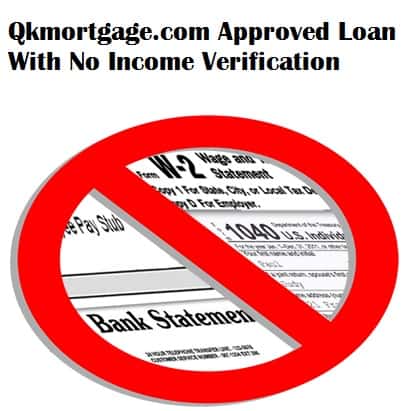 June 17, 2015 – Los Angeles, CA — Stated income loans, also known as stated income mortgage loans, are mortgage loans specifically designed for people who declare low income on their tax return. The typical stated income loan program is tailored to provide and approve borrowers for mortgage loans without taking their tax returns into consideration. Through the stated income loan program, a person can borrow up to $2 million dollars without having to provide financial documents for underwriting, as long as they meet the basic requirements for a stated income mortgage loan [see below].
The Requirements of Stated Income Loans
If a person wants to apply for stated income loans 2016, they are required to meet the following criteria and requirements:
In order to be eligible for a stated income mortgage loan, a borrower must have 30% reserves for the down payment or 30% equity for a refinance.
Borrowers must have a credit (FICO) score of at least 600 for them to be eligible for a stated mortgage loan.
Only people who apply for a loan of a minimum amount of $125,000 are considered to be strong candidates for stated income loans.
The property does not have to be owner-occupied for a borrower to be eligible for the loan.
How to Apply for a Stated Loan
It is quick and easy to apply for a stated income loan through one of the agents at QKMortgage.com. Below are the steps a person needs to complete in order to apply for a stated income loan:
Step 1: Contact a loan agent of QKMortgage.com. A borrower can be pre-approved over the phone within minutes of talking to one of the representatives at Qkmortgage.com.
Step 2: Apply for a stated income mortgage loan. Once a person has talked to one of the highly experienced mortgage loan representatives at QKMortgage.com, the next step is to apply for the stated mortgage loan and pull credit. A person needs to fill all the forms and provide all the documents that are required for them to be able to apply for a stated mortgage loan.
Step 3: Wait for the application to be reviewed and if all requirements are met, it should be approved within hours. Once a borrower has applied for a stated mortgage loan, the next step is to submit to underwriting and value the property. As long as there is adequate reserves for a purchase or 30% equity for a refinance, closing usually occurs within 30 days of the application.
To apply for the stated income loan that does not required proof of income or tax documents, homeowners can call (818) 208-1769 to speak with our loan agents.
This article is also published on:
http://pr.co/
http://www.releasewire.com/
http://www.myprgenie.com/

http://www.BriefingWire.com