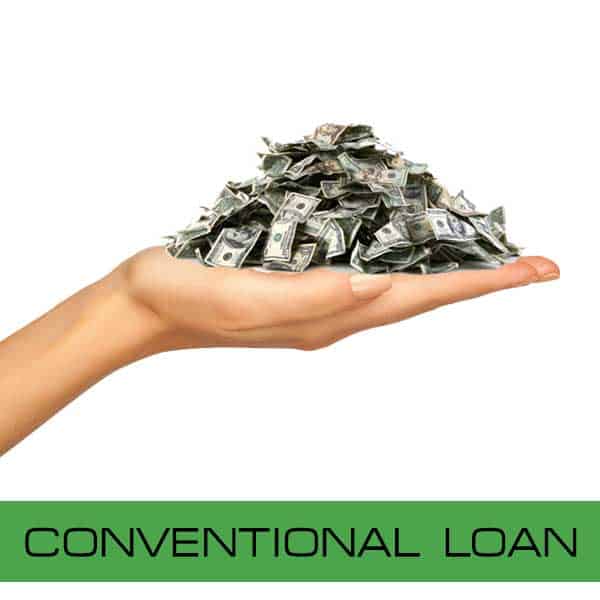 There are several things that every home buyer should consider when shopping for a home. On top of deciding on a location and size of home to purchase you may have to take into consideration quality of schools and distance from work. One important factor that often gets overlooked and sometimes pushed to the end of the process are the terms of your loan. Real estate brokers and agents can dazzle a home buyer with a particular location or the architectural design of a home. Although these are important factors that should be considered when choosing a property, home buyers should first have a clear plan on how they would pay for their future home. Choosing the right kind of financing plan for your dream home is extremely important if you want to avoid financial troubles that may eventually lead to a financial hardship. There are several kinds of home loan products offered by various financial institutions and one of the most common is the conventional loan.
What Is a Conventional Loan?
A conventional home loan is a loan product acquired through a private lender. This means that the loan is approved solely by the lender according to their own set of standards and guidelines. This kind of home mortgage can be a little difficult to acquire mostly because of the strict policies and requirements set by the lender. However, most home buyers still consider a conventional loan to be a better loan due to reduced mortgage insurance premiums and a cheaper funding fee at escrow.
How to Apply for a Conventional Home Loan
Applying for a conventional home loan requires many of the same documents as an FHA insured loan. Many lenders conventional loan requirements allow borrowers to come in with as low as five percent down payment. Upon completing all the application forms and submitting the necessary documents, private lenders may required the borrower to provide proof of mortgage payment reserves in the two to six month range in addition to the down payment funds. The ideal conventional loan down payment in most cases is at least twenty percent of the entire cost of the property. This can be pretty high especially for properties situated in prime locations. However, the good thing about the higher down payment is that it can eliminate or greatly reduces any mortgage insurance costs.
Conventional loan limits are classified into two categories, conforming, or jumbo. In 2008, the Housing and Economic Recovery Act (HERA) stated that conforming loan limits were to be determined by a more permanent formula designed to keep the loan amounts at a healthy pace with current day's real estate market. Most locations have a conforming loan limit of $417,000.00 and anything higher than that would be considered a jumbo loan. Special high cost areas such as Guam, Alaska, Hawaii, and the U.S. Virgin Islands allow for fifty percent higher loan amount before a loan would be considered a jumbo loan. Jumbo loans tend to be higher priced and sometimes carry higher interest rates as compared to a conforming loan.
Conventional Loan Restriction
Conventional Loan is not for everyone. Borrowers with poor credit ratings or a history of delinquent payments on credit trade lines can find it harder to qualify for a conventional loan. First time buyers are strongly advised to consult a credible mortgage broker to help them consider a conventional loan first when shopping for a loan due to the savings associated with them. Under conventional loan requirements potential borrowers are required to have a positive credit history and only need to maintain a minimum of a 620 FICO score. Any borrower who has managed to save a large amount of funds towards a purchase of a home, or have amassed twenty percent or more in equity in their current home should consider conventional financing as an option, when considering financing options.